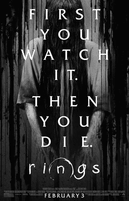 I'm not sure about anyone else, but I'm kinda looking forward to "Rings", the next installment in the franchise, which is due out on February 3rd. I'm a huge fan of the original Japanese films, but I must say, the American series is actually pretty good.

In this latest installment, Julia (Matilda Lutz), is concerned when her boyfriend begins exploring a subculture devoted to a mysterious videotape (surprise!), which supposedly kills the viewer seven days after watching it (yes, we know!). She sacrifices herself to it in order to save him, but she discovers something even more horrifying. There is a "film within the film"!

The Horror Nerd will be checking this one out when it hits theaters. Check out the latest trailer....

---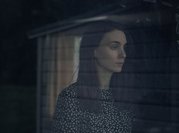 According to
Variety
, A24 acquired David Lowery's latest film "A Ghost Story", sight unseen, and it will be released on January 22nd. Lowery insists that the films is "not a horror film". As he stated in a recent
Instagram
post: "'A GHOST STORY' is not a horror film. Just wanted to get that out there! It is also not scary, unless you are frightened by the following things: 1.) staring out windows for long periods of time without talking 2.) silence 3.) wind 4.) pie 5.) modern pop music 6.) old Texas houses 7.) the sound of crickets (on the soundtrack but also maybe in the theater) 8.) urban real estate development 9.) dimensional portals 10.) two seconds of skeletons.
The official synopsis is:
A spectral figure who was once a man (Casey Affleck), prematurely taken from this Earth, makes his way toward his former home, where he is fated to remain. Shrouded in a white sheet, he observes the lament of his grief-stricken lover (Rooney Mara). Bearing unseen witness to her pain, the wisp stands sentry for years to come, interacting only with time as it hurtles further and further forward the remnants of his humanity quietly evaporating.
Sounds interesting, and I am looking forward to checking this one out, as I am a fan of Lowery and "offbeat" films such as this.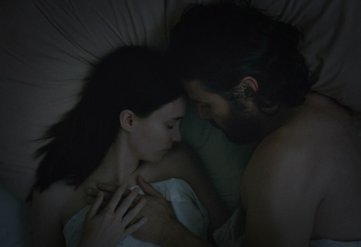 ---