The Horror Nerds Horrible Friends
---
These are links to some of the people, groups, websites and companies that have helped and supported me along the way. I am extremely grateful to all of them, and I would appreciate it if you would help me show my gratitude by visiting their websites and telling them that The Horror Nerd sent you!
---

Scares That Care is a charity unlike any other. They are an approved 501(c)(3) that fights the REAL MONSTERS of childhood illness, burns and cancer by helping families that are experiencing these hardships cope with the financial burden. Scares That Care provides money, toys and other items to help sick children.

They are a 100% volunteer organization which means that EVERY penny goes directly to the families that are in need. Click on the image above to go to their website and make a donation today!

---

I don't know how I could possibly express how much Rob Dimension has meant to me as a friend and supporter. He is the inspiration for my "Grindhouse Nights" series of film screenings, and he has offered me advice and encouragement every step of the way. He is also an extremely talented filmmaker and actor. Please check out his website/blog to keep up with his exploits!
---
---

You've Been Robbed films is the name of Rob Dimension's production company. So far they have produced two outstanding short films; "No Clowning Around" and "Baggage". If you have not seen one or the other (or both), you need to do so, IMMEDIATELY! The Horror Nerd promises that you will NOT be disappointed!
---
---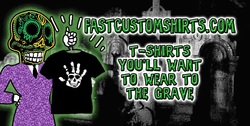 Fast Custom Shirts does all of the t-shirts for my "Grindhouse Nights" events, and I have acquired other amazing shirts from owner Joe Garcia over the years. If you are looking for obscure and rare shirts, or you need to have your own shirts made, then this is the company to use. Fast service and excellent work. I can't say enough!
---
---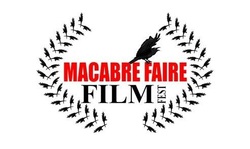 The Macabre Faire Film Festival is an event like none other. Where else can you watch dozens of independent films, AND get to meet and greet with the filmmakers, actors and actresses? This is the intimate event that you have been searching for, and it's truly an experience. The showrunners, LC and Adam from TwitchTwitch Productions have been so gracious and supportive toward me, that I could never adequately express how I feel about them, but they know it! Please go to the website for information on upcoming events. You MUST go!!
---
---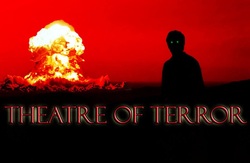 Theatre of Terror is a New Jersey based independent film company, helping keep the NJ horror scene alive. Their award winning zombie survival film "Day 9" was fantastic. Click on the image to check out their Facebook page and find out what director Tom Ryan is up to next!
---