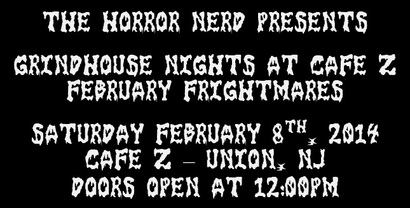 ---
Film Lineup
---
Here is a full film lineup for the event. Each film will be followed by a brief Q&A with any cast or crew members that are in attendance.

---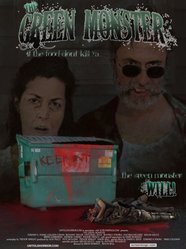 "The Green Monster" - starring indie horror legend Edward X. Young.

What would you do to stay beautiful forever? What would you give to have a loved one back for good? Welcome to Gerald's Hungry Shack! Your one stop shop for all your material needs. Where your wish is their command. Buyer beware, you pay with your blood, and if the customers don't eat you, the Green Monster will!

Screening time: 1:00PM
Running time: 1:20

---
---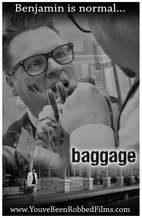 From writer/star Rob Dimension and director Jeremiah Kipp, comes "Baggage".

Benjamin is normal.....but what is normal? Join us for this Grindhouse Nights encore presentation of "Baggage".

Screening Time: 2:45PM
Running time: 0:15

---
---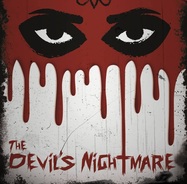 "The Devil's Nightmare"

"Addiction can be your own personal hell." Brought to us by Mad Z Productions and director Dave Zagorski. Starring the lovely Seregon O'Dassey.

Screening Time: 3:30PM
Running Time: 1:40

---
---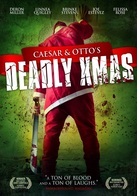 A horror comedy from director Dave Campfield. Caesar and his half brother Otto take on duties as Santa and his elf. However, the bodies begin to pile up when a fellow store Santa (CKY's Deron Miller) develops a vendetta against them, and he soon turns Caesar's list of Dinner guests into a list of Xmas-inspired victims! Features cult movie icons Linnea Quigley, Brinke Stevens, Lloyd Kaufman, Joe Estevez, Felissa Rose and Robert Z'dar.


Screening Time: 6:00PM
Running Time: 1:25

---
---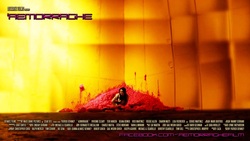 "Aemorraghe" - From director Patrick Devaney. "Aemorraghe" is a sci-fi/fantasy film set in a world where emotions are all but erased, where one woman desires to bring the color of the previous world back into her life. But how long can she keep hopeful while she struggles with this alone? And what fateful decision will she make by the end of our tale?

Screening Time: 8:00PM
Running Time: 0:30

---
---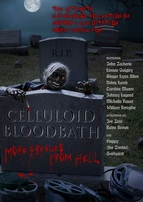 "Celluloid Bloodbath: More Prevues From Hell" - From directors James F. Murray Jr. and Jim Monaco. A collection of 62 over-the-top horror movie prevues from the golden age of Grindhouse, spanning the 1960's through the 1980's.

Screening Time: 9:00PM
Running Time: 1:43

---
---
DISCLAIMER: The films shown at this event are unrated, and may contain scenes of explicit and graphic violence, nudity and sexuality. The films are intended for mature audiences, and viewer discretion is strongly advised. The organizers of the event will not be held liable if any viewer finds objectionable any portion of any of the films shown.