The Frankenstein Theory - 2013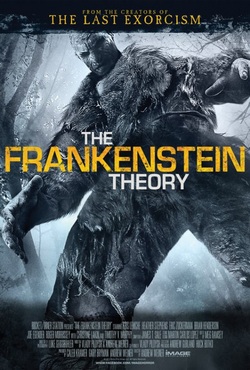 What if Mary Shelley's "Frankenstein", considered by some to be one of the most chilling books ever written, was actually a work of non-fiction? What if it was an account of an actual experiment that had gone horribly awry? Intriguing? Well, that notion is the premise of "The Frankenstein Theory", a tale brought to us by director Andrew Weiner.


Professor Jonathan Venkenheim (Kris Lemche) has been suspended from his university for espousing the outlandish idea that the Frankenstein's Monster stories are true, and that his ancestor was involved in the reanimation experiments described in Mary Shelley's novel. To prove his theory, and to restore his reputation, he leads a team to the arctic circle. They are searching in an area that he has calculated to be the most likely place to find the creature that was created centuries before. His theory is that by following migratory herd patterns, which would be a source of food, combined with reports of unsolved murders, he can narrow down the creature's movements. He is further convinced that the creature is intelligent, and can be reasoned with. He explains to his team that the reason there are no direct records of the experiments is because the result was so horrifying, that his ancestor, along with Dr. Frankenstein himself, destroyed all the original notes, in the hopes that their actions would never be repeated. All they have to go on are his theories, calculations and one or two eyewitness sighting of the "creature."

Are the stories real? Does the creature actually exist and has he survived? Do they find him and, if so, what happens when they do? Well, you're not gonna find out from me! No spoilers here!

---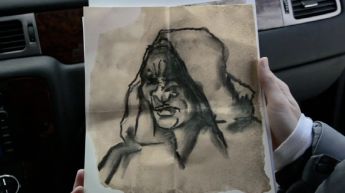 I have to admit, I was thoroughly intrigued by the premise of this film. I have often imagined "what if" certain characters from fiction were real. After all, Dracula is based, however loosely, on a real person. Well, why not Frankenstein's monster? All you need to do is read about horrific medical experiments from the early days of medicine and you can completely buy the idea that someone, somewhere, tried to reanimate a corpse.

In the case of "The Frankenstein Theory" though, the filmmakers sadly decided to simply make a found footage "Blair Witch Project" clone, just in a different location. We are treated to our band of explorers making their way through the wilderness and, at night, experiencing all kinds of strange noises in the darkness. Yes, there are some tense moments, I will grant that, but I kept waiting for something, anything to happen. I will admit, the scenery is amazing and, for a found footage style film, some of the cinematography is top notch, but we've been through this before, and the novelty of "The Blair Witch Project" has long since worn off.

People and equipment disappear along with way, and we're expected to wonder.....was it wolves? Was it "the creature" or was it just some psycho out in the wilderness? Once we get to the climax of the film, we almost don't care, and by that point, we're just riding it out to see what happens, and to find out if the overall premise of the film is justly fulfilled.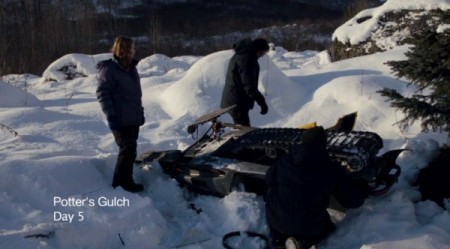 I so badly wanted to like this film. Again, the suggestion that Mary Shelley's stories were real and that we were going to see a found footage investigation of this idea, sucked me right in and, ultimately, I was let down.

Overall, I am a fan of found footage style films, but it has to be done right. Sadly, this film suffers from the same problem that so many of these films do. Namely, why in the world would that person continue to hold the camera when chaos is breaking out around them?

I get that it's a tough juggling act. If you're going to go the "found footage" route, well, then you have to come up with a reason for the person holding the camera to keep filming, but in this movie, they didn't always pull it off successfully.

Would I recommend it? Well, if you're a fan of the Frankenstein stories, then I would say go ahead and give it a go, just don't set your expectations too high. Great premise, lackluster execution.

Horror Nerd's Rating: 2 out of 5 Broken Eyeglasses!