Grindhouse Nights at Cafe Z-Fifth Anniversary Film Lineup
---
"Penitence" (short) - Dir. Carol Ritter Conley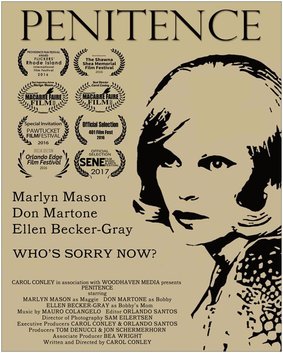 Starring veteran actress Marlyn Mason and newcomer Don Martone, and written and directed by Carol Ritter Conley, PENITENCE examines the very thin line between love and hate.

Recently released from a long prison sentence, Bobby confronts the dying woman whose actions in the past he believes put him on the path to ruin.

​Who's sorry now?
---
---
"Mauvaises Tetes (Bad Heads)" (short) - Dir. by Rebekah Fieschi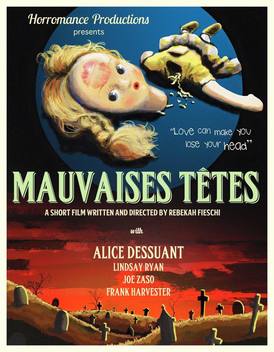 Mauvaises Têtes (Bad Heads) is a dark comedy in the spirit of classic MGM and Universal horror from the 1920s/30s.

It tells the story of an odd woman, Jenny, who loses her mind in the search for love and decides to create her own lover.
---
---
"Let's Play Dead Girl" (short) - Dir. by Christian Moran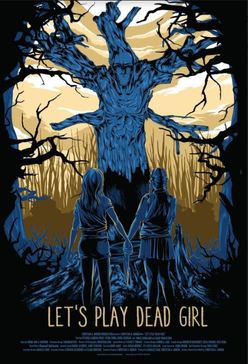 Let's Play Dead Girl is a story inspired by true events about three girls' experience with Slenderman in early 2014. Josephine and Juda are best friends who create a mysterious, god-like creature, named Alto.

They write stories, draw pictures, and always talk about him - they become completely obsessed. The girls create a website dedicated to Alto and it gains thousands of followers. One day, they decide that the time has come to bring him to life, and the only way to do that is by sacrificing one of their friends.

​What about this story will make your skin crawl? The girls are only 12 years-old.
---
---
"You Only Die Once" (short) - Dir. by Amanda Goodman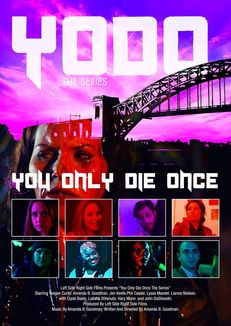 You Only Die Once tells the story of three life long best friends and vampire hunters from Astoria Queens as they face the biggest threat to their family yet.

We will be screening one episode of this fun an creative Web series!


---
---
"Two Guys One Box" (short) - Dir. by Edward X Young
---
"She Kills", dir. by Ron Bonk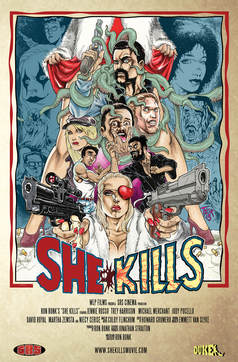 When Sadie's husband is murdered by a vicious gang called "The Touchers", she finds she possesses a strange hidden power to aid her in her quest for revenge.

This homage to Grindhouse/exploitation pictures of the 1970's is a gloriously over-the-top flick in true "Grindhouse Nights at Cafe Z fashion!!
---
---