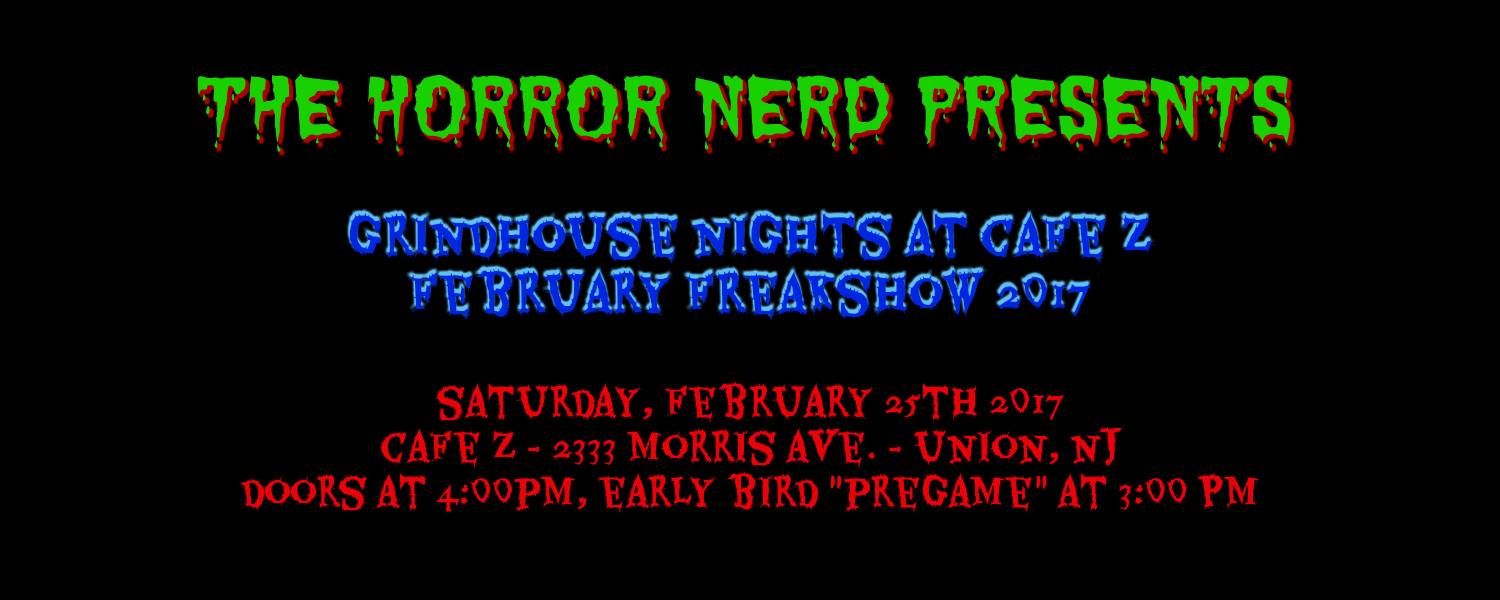 The next Grindhouse Nights at Cafe Z event will be terrorizing Union, NJ on Saturday, February 25th, 2017! Join us for a great night of horror thrills and chills as we get together with fans, friends, filmmakers, actors and entertainers to enjoy the best that the local indie horror scene has to offer!

​Grindhouse Nights is a chance for indie horror fans to watch some amazing indie horror films and to interact with the cast and crew. Each film will be followed by a Q&A with some of the cast and crew members that will be in attendance.

Keep scrolling for all the details!!
---
---
In addition to an incredible lineup of indie horror films, the sultry and talented
Cienna Rizza
of
Tribal Dance Long Island
will also be performing at our event. If you are not mesmerized by her dancing, well, I honestly do not know what to say! Cienna will be performing twice during the night, so make sure you're there!
---
Special announcement! ABC actress
Danielle Nicolette Najarian
will be making a special appearance at Grindhouse Nights! Danielle has been on prime time TV shows such as "Mr. Robot" and "Private Practice", and she will be conducting interviews the night of the event. if you would like to be interviewed by this talented actress, be sure to see her the night of the event!
---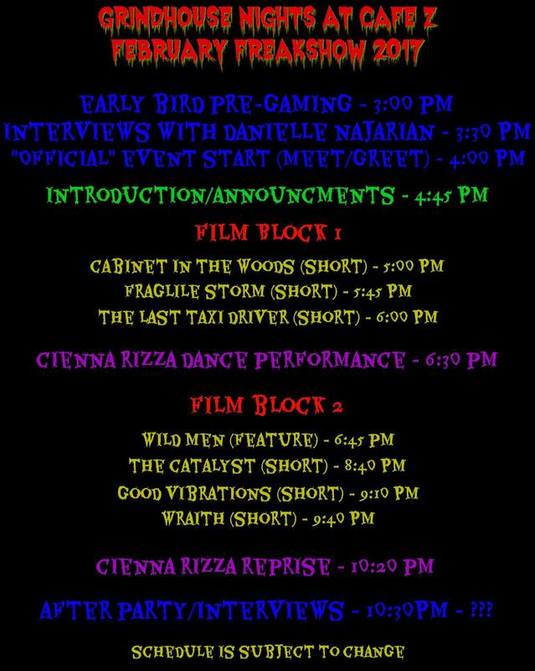 ---
For only $10 (in advance or at the door) you get a full day of entertainment, all taking place at Cafe Z, an Italian restaurant/lounge with great food and drinks. We always have food and drink specials throughout the day.
So....be sure to join us for the ONLY indie horror film festival in the Northern NJ area! Venue capacity is limited, so don't miss out! Order your ticket(s) in advance!
​
To go to the official Facebook event page, click HERE
---
To order your ticket(s), click the image below.
Save your Paypal receipt, as this will be your ticket to exchange for a wristband on the day of the event. Tickets will be available at the door, but venue capacity is limited, so be sure to get your ticket(s) in advance!
---