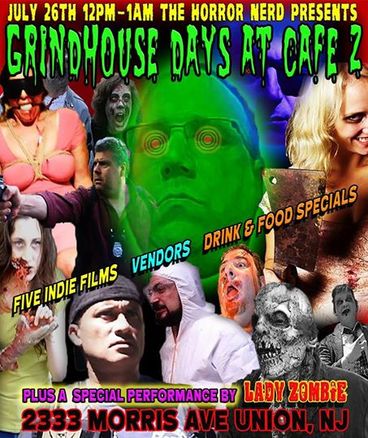 ---
Vendor List

---
Horror Show Jack

Have you ever wanted to be a vampire, werewolf, or other creature of the night? Well, now's your chance! Come and get your custom fangs designed and made by the one and only Horror Show Jack!

Horror Show Jack is a fixture in the horror community, and has made custom fangs for fans and celebrities alike. Jack and his amazing assistant will be here to turn you into the creature you have always wanted to be! Not only that, but they are great people who truly enjoy interacting with fans at various events and it's always a great time when they are around. Horror Show always has a lot of great merchandise for sale as well, including horrific dolls, teddy bears and other awesome stuff!

The Horror Nerd is truly looking forward to having Horror Show Jack as our featured vendor once again!

---
Macabre Eyes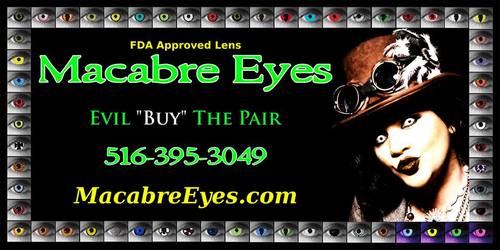 Let's face it, colored contact lenses are cool! Who doesn't want to look like a zombie, a demon, or some other denizen of the dark? Macabre Eyes offers FDA approved lenses in a wide variety of styles and colors. Their lenses are currently being worn by fans and celebrities throughout the horror, steampunk, sci-fi and cosplay scenes.

The people behind Macabre Eyes are good friends of The Horror Nerd, and I am happy that they will be in attendance at the next event. Come to the show and get your lenses!

---