Grindhouse Nights -February Frightmares 2015
Film Lineup
---
Tales of Poe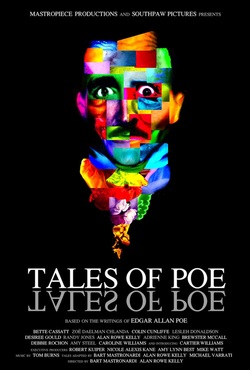 Based on the classic words of Edgar Allan Poe, "Tales of Poe" is a feature length horror anthology based on Poe's "The Tell Tale Heart", "The Cask of Amontillado" and one of his more obscure poems, "Dreams".

Well-known film maker Bart Mastronardi, of New York, wrote and directed "The Tell Tale Heart", starring horror icon Debbie Rochon. New Jersey's own Alan Rowe Kelly wrote, directed and stars in an updated version of "The Cask", as the tale is envisioned as a giallo style film of murder, deceit and revenge. The third tale, "Dreams" is directed by Mastronardi from an original screenplay by Michael Carrati, and focuses on the surreal journey of a young woman trapped between life and death from her hospital bed.


Alan and Bart will be on hand to answer your questions in a Q&A session following the screening of this amazing film!
---
---
Painkiller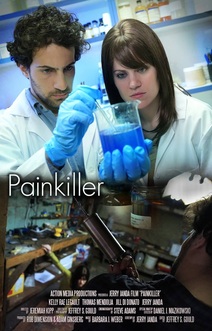 Two scientists (Kelly Rae LeGault, Thomas Mendolia) develop a radical solution for pain: an organism that thrives on suffering and rewards its host with pleasure. When one of the scientists volunteers as a test subject, however, the couple quickly discovers that the organism comes with a chilling side effect. The scientists turn to outsiders for help (Jill Di Donato, Jerry Janda Jr.), but can anything stop the organism before its appetite for agony consumes them all?

Written by Jerry Janda Jr. and directed by outstanding NY film maker Jeremiah Kipp, "Painkiller" was one of The Horror Nerd's favorite short films of 2014!
---
---
Zombie Casserole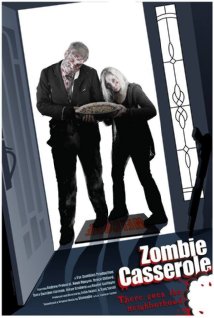 The zombie apocalypse came and went. It was a nonevent. Now the undead are having a hard time trying to fit into society. Wally is an anti-zombie bigot who doesn't think they deserve anything but a swift burial. He's forced to face the object of his hatred head on when he gets an unwelcome surprise while hosting a family dinner.

This short film is a hysterical take on the zombie genre. The directors, Sanj Surati and John Iwasz are two great, fun loving guys who will be on hand to talk about their film and to meet and greet the fans. It's gonna be a blast!
---
---
Gitchy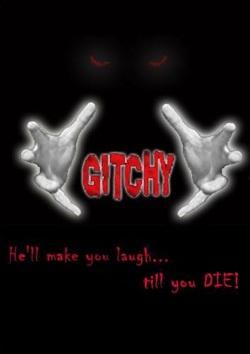 David and Kimberly haven't been the same since the death of their parents. David is constantly tormented by the horrifying image of a 6'5', 400 pound clown named Gitchy. David is convinced that Gitchy, the monster from his darkest dreams, is responsible for killing his parents. He believes that his mother and father both met their doom after being attacked and tickled to death by Gitchy the Clown! Kimberly does her best to care for her brother, but she has fallen into her own depression after watching his mental condition deteriorate. David's therapist has him on medication and visits him weekly, but nothing seems to block his images or silence the insane laughter of the demonic clown that torments him. Soon everyone connected to David will learn just how real Gitchy is...and the situation will be no laughing matter...or will it?

New Jersey's horror icon Randy Memoli will be appearing at our humble event to represent this fantastic short film, which will make you laugh until you die!
---
---
Covenant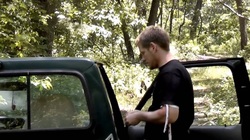 Not one, but TWO Randy Memoli short films!

In this 2012 film, one man, armed with a few firearms and running low on ammunition, takes on a horde of the undead. Why is he so consumed with killing as many of them as possible? You'll have to watch to find out in this story of a promise kept played out against the backdrop of a zombie apocalypse.

---
---
Phobia
Jonathan MacKinlay (Michael Jefferson) has been with afflicted with agoraphobia ever since the car accident that killed his wife (Sarah Schoofs). Since that night, he lived a life of identical days trapped in his own home, the monotony broken up only by visits from his best friend Taylor (Andrew Ruth), his therapist Dr. Edmondson (Peter Gregus) and Bree (Emma Dubery), the woman who brings his groceries. When a violent home invasion disrupts his world and threatens his sanity, he begins to believe an evil presence now haunts his home - but is it real or just in his imagination? He'll have to survive to find out.

New York filmmaker Rory Abel brings us this excellent feature length tale of the pain someone feels in being alone and afraid to leave their home. You won't want to miss it.
---