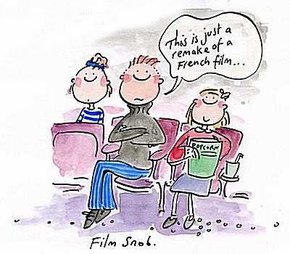 Does anyone have fun at the movies any more?

Recently, I have seen and/or participated in several "debates" on social media sites over some of the big summer movies that have come out. It started me thinking that it seems like no one goes to the movies for the sheer joy and entertainment of it. So many people are in such a hurry for the film to be over so they can whip out their cell phones and write a post about how much they hated it.

Yes, there are always some positive comments and reviews, but it seems that the "hate" posts far outweigh the positive ones, especially with a film that is wildly popular and makes a ton of money, or is considered an "event" film. People can't wait to be the first to say how terrible it was.

I know what you're thinking. Hey, Horror Nerd! Funny you should say this because YOU write film reviews! Yes I do, but I don't go to the movies with the thought that I am going to review the film. I go to the movies because I LOVE GOING TO THE MOVIES!! I enjoy the theater experience. The big screen, the loud volume, the popcorn and soda, the cheers from the audience in "big spots." I have a great time, especially at an "event" film. Yes, I will usually write up a review, but it's mostly a description of my experience when watching the film. I try to think about it with a critical eye and give my honest opinion, but in the end, I didn't go to the movies just so I could review the film.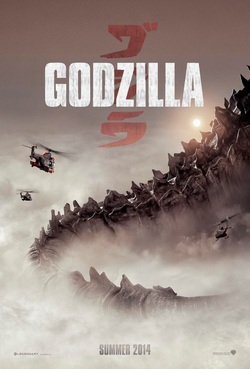 A great example is the 2014 version of "Godzilla". Now, in the interest of full disclosure, I am a Godzilla fan, and I was twitching over this movie for a year before it came out. I couldn't wait. I saw it opening night in IMAX 3D and I had an amazing time. The theater erupted in cheers and applause at several key moments, and there was solid applause at the end of the film. People were chatting and murmuring in the lobby and there was a line of about 150 people waiting to get in to the next showing, WHICH WAS at 1:00AM! I thought to myself, "These people get it!

Well, then I made the mistake of going on to Facebook and reading other people's opinions of the film. Some of them had very valid criticisms, and if I think back, some of their points were very well taken. But.....BUT....the sheer amount of hate and venom being spewed at the film was astonishing. It was almost as if there was an entire legion of people just waiting to whip out their phones or hop on their PCs so they could shit all over it.

Some of the comments drove me to distraction. "Godzilla is too fat.", "Godzilla doesn't show up until halfway through the film", "Godzilla is not in his own movie enough!" Oh my god! Shut up! This is what you're complaining about? Can't you just enjoy a movie about giant monsters? One of my favorite complaints was, "The army wouldn't have acted that way!" Really? So the army has a plan in place for dealing with 400 foot monsters? SHUT UP!!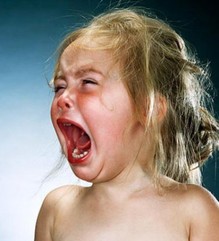 If I hear someone say, "Well, I am entitled to my opinion," one more time I am going to go completely apeshit. Yes, yes, yes......you are entitled to your precious opinion. My question is, why are so many of these "opinions" so hate-filled? Sometimes I wonder if we watched the same movie. The IMDB ratings system is kind of a joke. How can one person give a movie a '10' and another person give it a '1'? It becomes very clear who has an agenda.

I personally think that the Internet, and social media, has given everyone a voice. Some of these people have been sitting behind their keyboards for such a long time, with no one to listen to them. Well, now they can have their voices seen and heard by millions, and the fact is that a negative, hate-filled post will probably get more replies that a positive one. Some people think that being negative about everything, especially popular things, makes them edgy and cool. Well, news flash, it doesn't. It just makes you seem bitter and hateful and, after a while, no one takes you seriously.

We all have out opinions about things. I certainly don't love every film I see, and I have had my share of disappointments. I choose to go into every film with an open mind, and just try to enjoy the shit out of it. I don't sit there looking for things to nitpick about. What's the point of spending $15 just to find something to complain about. I am paying to be entertained, and I try to just let the film entertain me. If it doesn't so be it, but I am not going to let my overwhelming urge to let everyone know what I thought about it ruin my experience.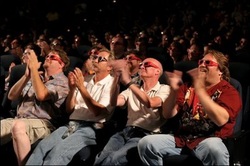 My advice? Just have fun! Grab your popcorn, take your seat, wait for the lights to dim and the flickering images to project and just enjoy the shit out of it. Don't go into it from the get go with the idea of running onto the Net to criticize the film (unless of course you are a professional critic, but that's a whole other blog post).

There's nothing wrong with going on social media to let people know what you thought. If you honestly didn't like it, so be it, but (and here's another piece of unsolicited advice), stop concentrating on the negative. We have enough of that already.

Now, LET'S GO TO THE MOVIES!!!


The Horror Nerd