Well, I mentioned some of my favorite films from 2016, so I thought it fitting that I list a few of the horror flicks coming up in 2017 that I am looking forward to. Again, these are in no particular order, just some movies that I will be checking out in the upcoming year.
---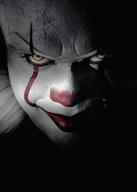 "It" (September 8th) - I am really looking forward to this one. I am a fan of the original adaptation but let's face it, it does have it's flaws, Tim Curry as Pennywise notwithstanding. If I'm being honest, he was the singular best thing about that movie.

As far as the remake is concerned, Bill Skarsgard's Pennywise looks suitably terrifying, and I can't wait to see what the production team will be able to do with current filmmaking techniques and effects.

---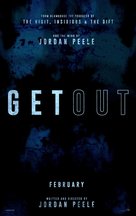 "Get Out" (February 24th) - I am a BIG fan of Jordan Peele, and I'm really looking forward to seeing what he can do when it comes to writing and directing a horror flick. Early buzz is very positive, and I like the trailer very much.

"Get Out" follows a young black man who discovers something very sinister while visiting his white girlfriend's family estate. Given the state of race relations in the USA at the time this film was made, it should prove to be interesting to say the least.

---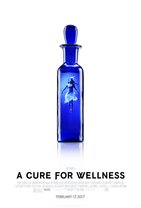 In "A Cure For Wellness" (February 17th), Dane DeHaan stars as an employee who goes to a European "Wellness Spa" to retrieve his boss, and soon realizes that there's something sinister going on, other than the health needs of the patients and that the miraculous treatments offered at the facility are not what they seem. Oh, and he also discovers that he's trapped.

This is director Gore Verbinksi's first horror film since 2002, and I am a big fan of his, and I am a fan of psychological thrillers, such as this film, which might not be considered "true" horror films (whatever that might mean).

---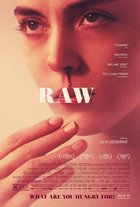 Any time I hear that people puked during a film and others walked out, I am always skeptical, but with "Raw" (March 10), I tend to believe it, especially given some of the gruesome films that have come out of France over the last few years.

Justine (Garance Marillier) shows up for her first year of vet school at a, well "unusual" institution. Almost immidiately, she is thrust into viscious hazing rutuals, some of which involve the consumption of raw meat, which is difficult for Justine, considering she's a strict vegetarian. Things begin to escalate, of course, and this gorehound is looking forward to watching!!

I've heard good things about this one, and I'm looking forward to checking out what I hope to be a well shot, gory film, with an interesting story line.

---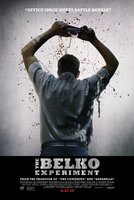 "The Belko Experiment" (March 17) - I'm a fan of "psychological experiment" films. I will check out pretty much any film where a person or persons are thrust into some sort of scenario to see how they will react. I've heard some good things about this one, where a group of about 80 Americans are trapped in their corporate office in Bogota, and forced to participate in a viscous game of kill or be killed. Greg McLean (Wolf Creek) directs this one, which was written by James Gunn (Guardians of the Galaxy). I am a fan of both of them, so I am optimistic about this flick.
---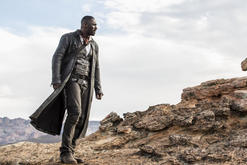 There was much ridiculous controvery over the casting of Idris Elba as The Gunslinger in "The Dark Tower" (July 28th), and that alone would get me to see it, even if I was not a fan of the books. Admittedly, I only read the first three books, and I am still counting the days until this film comes out. I am never one to bitch and moan about casting decisions. I prefer to wait until the film comes out, and then make my judgments. When you have an actor of the caliber of Idris Elba, how can you go wrong? So the guy is Black, so what? He will either be good in the role or he won't.

Stephen King adaptations have had mixed results so, if anything, I am more worried about some of the liberties they may take with the story, but I am still very excited about this one, as I have been hoping for a film version for a very long time!
---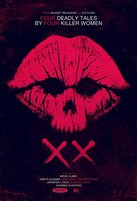 "XX" (February 17th) - The Horror Nerd is a fan of horror anthologies to begin with, but here comes one where all of the segments are directed by women, with women in all the lead roles. Now, if I am being completely frank, that fact in and of itself would not really affect my desire to see the film. However, when you have filmmakers like Jovanka Vuckovic ("The Captured Bird"), Roxanne Benjamin ("Southbound"), Karyn Kusama ("The Invitation") and two other excellent female artists, St. Vincent (Annie Clark) and Sofia Carillo, how can you go wrong?

Anthologies can be a bit uneven because, generally speaking, some of the segments are usually better than the others, but I have a good feeling about this one, given the talent that's involved. We'll see! Be on the lookout for this one from Magnet Releasing.

---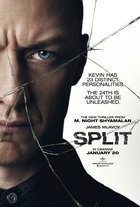 "Split" (January 20th) - I'm a big fan of James McAvoy, who is good in just about everything and yes, I am a fan of M. Night Shyamalan. Shyamalan is a guy who has had a very strange career, to say the least. A few good to great films, and a whole bunch of duds (in my opinion anyway). "The Visit" though was pretty good, not great, but definitely interesting enough for me to be looking forward to "Split".


McAvoy plays an man with 23 different personalities who kidnaps three young women. The trailer, in my opinion, is fantastic, and makes me want to see more. I truly hope this one is good, because I would love to see M. Night Shyamalan redeem himself. I still believe he has it in him. We'll find out I suppose!
---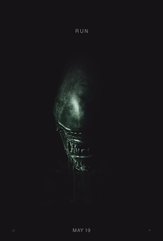 "Alien: Covenant" (May 19th) - For the record, I was a fan of "Prometheus", despite it's many flaws, which admittedly are hard to ignore. I liked the concept, and the visuals of the film. It's like, there was something special there, but it just didn't come completely to fruition. I'm hoping a lot of these flaws will be corrected in this upcoming installment, and that a lot of questions will be answered. Oh, and let's face it, the teaser poster is AWESOME!

The crew of the Covenant comes across a planet that appears to be a virtual paradise. It turns out that the only inhabitant is David, the andriod played by Michael Fassbender, that managed to survive the Prometheus expedtion, and it turns out that the world may not be the paradise that it initially seems to be.

In interviews, Ridley Scott has said that this film will answer many of the questions left over after "Prometheus" and, while I don't personally need every plot point of a film spoon fed to me, I don't want to have to work that hard to understand a film, so I hope Scot is true to his word. Either way, I can't wait to see this one!
---