Hello faithful readers! As 2016 winds down, I decided to list some of my favorite horror/sci-fi films of the year. I personally think 2016 was an excellent year for horror. There are a ton of films that came out that I haven't even had a chance to see yet.

These are in no particular order, because I found it hard to decide which ones were "better" than others. I prefer to just list of films that I enjoyed during the year, and since this is my blog........that's how it goes! I hope you enjoy the list and the films if you get a chance to see them.
---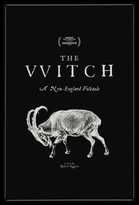 "The Witch" - Many people complained that his movie was "too slow" and that "nothing happens" and some even said "It's not really a horror movie." They would be wrong. It was billed as a "New England Folk Tale," but it is most definitely a horror film. I loved the sense of isolation, dread and paranoia that builds slowly throughout the entire film, and, for once, I was impressed by the performances of child actors. The attention to detail for the period is amazing as well. Definitely one of the creepiest films I've seen in a long time, and I love the fact that, as it turns out, the "evil" in the film was most decidedly real.
---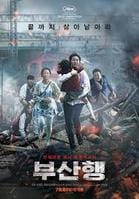 "Train to Busan" - I had no idea I needed to see yet another zombie movie until I saw this one. If most other zombie films handled the genre as deftly as this one does, they would all go up a notch in quality. The film does an excellent job of balancing the violent zombie action with character driven drama and in the end, it's really just the story of a father trying to connect with his daugher.....and incidentally, trying to protect her from an undead horde. Last I heard, there is going to be the obligatory American remake. It's probably something I can do without.
---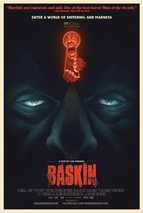 "Baskin" - Holy shit! My podcast co-host pushed me to finally watch this film and I am so glad I did. This Turkish film drags us on a journey into hell along with a group of police officers. Once there, we're treated to a series of surreal, violent and bloody set pieces that almost made my break split in half. The main "villain" of the story is awesome and, I don't want to give anything away, but it turns out that his "look" in the film is real! So help me, he actually looks like that! Honestly though, this is a gory treat that will satisfy gorehounds but will also make horror fans happy with a good story. "Baskin" is a must see!
---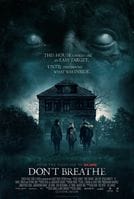 "Don't Breathe" - OK, OK. I know that Fede Alvarez's thriller is not what people usually consider a "horror" film and I know it has its detractors, but I liked it. Despite its flaws, of which there are a few, I genuinely liked it. I am Stephen Lang fan, so that could be a big part of that, but mainly I enjoyed seeing three basically unlikeable people get tormented for 90 minutes. Yes, there are some plot inconsistencies that will drive some people crazy, but overall, I had a fun time at the movies with this one. There are some genuinely tense moments, and one of the better "total darkness" scenes that I've watched in a while.
---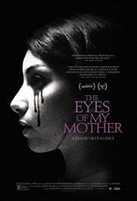 I don't think I've ever seen anything quite like "The Eyes of My Mother". My favorite horror films are the ones that get under my skin and stay there, and this is definitely one of them. The fact that i's shot in haunting black and white gives it that much more of an impact. Without giving too much away, I will say that basically we're witnessing a realistic (I think) and grim birth of a serial killer. The truly horrifying thing is that it's presented in a very sympathetic way. It bothered me a bit that I sympathized so much with the main character, despite the graphic violence. I think that is the true power of this film. Director D. Nicolas Pesce is one to watch. I just hope that after this stunning debut, his future films are not judged too harshly.
---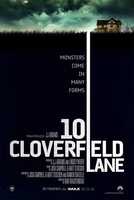 "10 Cloverfield Lane" - Again, not really a "horror" film per-se, but I had to include it because I really liked it. I just wish the studio hadn't forced a tie in with "Cloverfield" that doesn't really make sense. This film was originally called "The Cellar" and I wish it had stayed that way. I also wasn't thrilled with the theatrical ending. If you're curious, once you've seen the film, look up the description of the original ending and I think you'll see what I mean. Other than that, I truly enjoyed this film, and John Goodman's performance is a revelation. I have always felt that he is highly underrated as an actor. He creates some moments in this film that were so tense I could barely take it. Ugh, again, that ending.......Still an very enjoyable film though.
---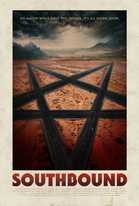 I admit it. I'm a fan of anthology horror films. They're hard to pull off because the individual segments can be (and usually are) uneven in quality, but "Southbound" is one of the better horror anthologies I've seen in a long time. It manages to stay consistent in it's tone, through the 5 separate tails tied together in a circular fashion through a radio DJ (Larry Fessenden). There are some good scares and some funny moments as well, along with a good mixture of genres in the individual stories (creature, religious cult, medical horror and others). The performances and even the score are excellent as well. Check it out!
---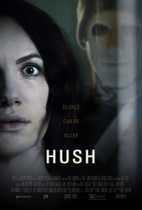 "Hush" could easily have been just another "cat and mouse" type home invasion thriller, but is it most definitely not. Let's face it, I've never seen one that featured a deaf protagonist, have you? Maddie is a deaf author leading a reclusive life in a home in the woods. A killer begins stalking Maddie, and the story that follows is tense, creepy and unsettling, and does not go down the path you might expect it to. I found the idea that sound had been removed as a factor in the story allowed the film to avoid most of the traps and cliches that films like this tend to fall into.

---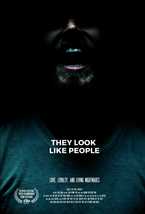 "They Look Like People" has a very simple, yet intriguing premise. Creatures are slowly taking over the world by gaining control of the human race. How? They look just like humans, reminiscent of "Invasion of the Body Snatchers", only with more convincing "replacements". Here's the catch though....is this invasion really happening, or is it all in the mind of the main character? Star Macleod Andrews does an excellent job projecting the fear and paranoia that would be associated with such a premise. This was one of the most fun, interesting films I've seen in 2016.
---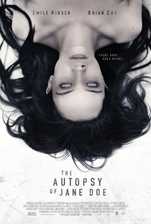 "The Autopsy of Jane Doe" is one of the most unsettling horror films I've seen in a long time, and one with a very original plot, unlike anything I've seen, yet with some elements that seemed familiar. I can't really explain it. All I will say is that if you're a horror fan, you MUST see this film. A small town coroner and his son conduct an autopsy on an unidentified woman. whose body was discovered at a crime scene where a violent murder has occurred. As they perform the autopsy, they begin to discover that this is no ordinary corpse, and they experience a series of bizarre, supernatural events. I won't give away anything more. Just see the damn movie!!