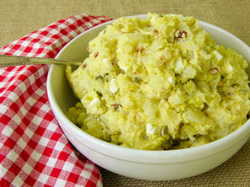 The indie film community, and the larger crowdfunding community were in an uproar the week of 7/7/2014 over a peculiar Kickstarter campaign that was set up by one Zach Brown of Columbus, OH. His project? To make potato salad for the first time. His goal? A modest $10.

Well, as of Tuesday morning, 7/8/14, Zach had raised an astonishing $37,232 from over 3,400 backers all over the world. My brain just broke in half writing that! What are some of the perks he is offering? They range from a simply "thank you" on his website for pledging $1 to a potato themed hat for a $25 pledge to a recipe book for the top pledge of $50. Amazingly, as of 7/8, there were already 64 people who had made the top pledge.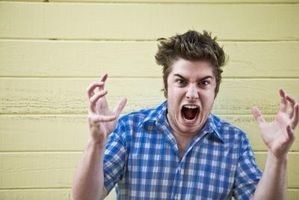 Somewhat predictably, social media, and the Internet in general, have blown up over this. Many people are simply amused over the sheer ridiculousness of it. Most people are shocked that he has raised so much money over something so silly, and there are a few who are praising his ingenuity. After all, he managed to raise over $37,000 TO MAKE POTATO SALAD!

The reaction among the indie community however (and I am going to lump films, comics, gaming, books, music, etc. together here), has been less than enthusiastic. The biggest complaint? That stupid crowdfunding campaigns like this take money away from "legitimate" campaigns, like indie films and comics and other creative projects that have actual merit.

I can certainly understand why some people are upset. The Horror Nerd has many friends in the indie film community, and I have witnessed their struggles to get funding for their projects. Now along comes this guy out of nowhere who raises tens of thousands of dollars to make......potato salad. The hue and cry is, "Why are people giving money to this jackass when they should be giving it to worthwhile projects?!?!?! Aaaaarrrrggghhhhh!!!!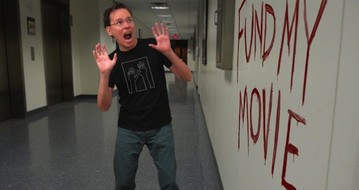 Here's how I see it though. The people who are contributing to what will now be known as TIPTC (The Infamous Potato Salad Campaign) where, in all likelyhood, NOT going to contribute to YOUR indie film (or whatever project you are working on). I speculate that they donated for several reasons, none of which have anything to do with your project. They did it to be ironic, or to be part of something silly (or popular) or maybe they did it in some misguided attempt to be "hip". Either way, the dollars that are giving to TIPTC were probably not going to go to your film project.

My belief (and what I have seen in practice), is that people who are active in the indie community, regardless of the medium, are going to crowdfunding sites and looking for projects they might be interested in. Or, they are notified on Facebook or some other social media site about a project, or they find out my some other means. Either way, people who contributed to TIPTC probably did so because they heard about the campaign and thought it would be fun. They were not sitting on cash, wondering what to do with it, and trolling through the crowdfunding sites. Those of us who support the indie film community, are going to do so regardless of some stupid "potato salad campaign".


If people are having problems with crowdfunding for their project, I think it has more to do with "crowdfunding fatigue" than anything else. On any given day, I myself see at least half a dozen requests for backers for a project. It might be a post that comes up in my Facebook news feed, or it might be a message sent from Kickstarter or Indiegogo, or maybe someone reaches out directly. I only have so much money to spend supporting these projects, so I have to pick and choose. If I end up not contributing money to one campaign, it's because I already contributed to another one, not because I am helping some dude make potato salad.

Also, people get a little gun shy because too many projects fall through and they lose their money and never see anything come out of it. Also, some projects are relentless. True story: on one indie film alone, there were separate campaigns for pre-production costs, production costs, post-production costs and then promo/marketing costs! Are you kidding me??

My advice? Craft a good campaign with a compelling video pitch, and market it to people who are genuinely interested in these types of projects. John Q. Public giving $10 to some kid making potato salad was NOT going to contribute to your film anyway.

SUPPORT INDIE HORROR!!

-The Horror Nerd